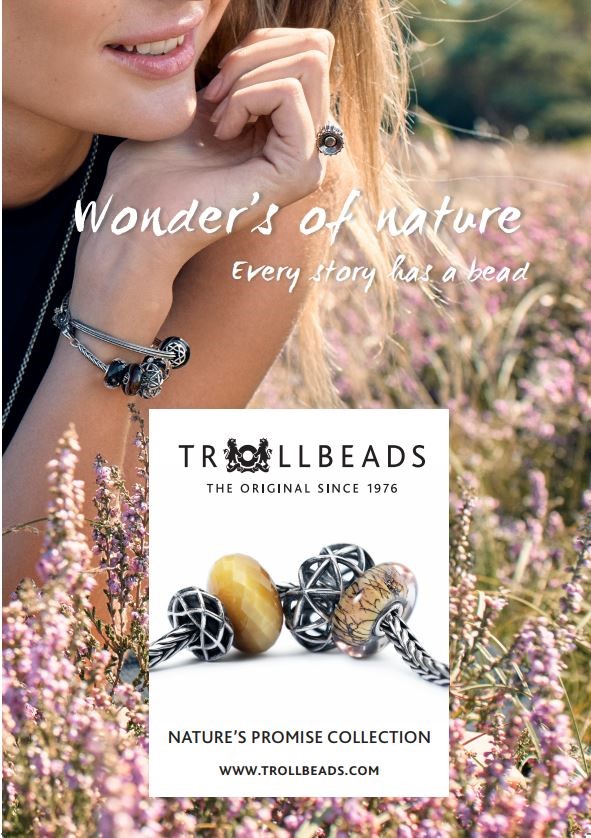 Trollbeads Wonders of Nature
Now through November 12, 2017
CLASPS AND STONES
With Trollbeads, the Clasp on the bracelet is a piece of jewelry in itself.

With the new collection, two new Clasps are introduced. The Trunk of Treasures Lock is an elegant and feminine clasp, and the Best of Both Lock reminds you to know yourself; if you remove your devils, your angels might leave too.

"Nature's Promise" also brings two amazing, new stones. The Strawberry Quartz, which helps to attract and give love, and Cat's Eye Quartz, a stone for happiness, optimism and luck.