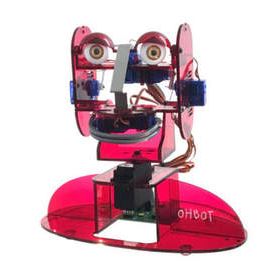 Code a Talking Robot with OhBot @ Microsoft
July 23, 2018 4:00 PM - 6:00 PM
Students use the Ohbot app for Windows 10 as a group, in pairs, and individually, and create code that makes the robot move and speak.
By the end of the camp series, students will:
Understand how coding and robotics work in everyday life.

Learn fundamental coding concepts in line with K-12 computer science common core standards.

Code the Ohbot robot to tell a story, sing a song, or make a joke.