OCTOBER EVENTS FOR FINANCIAL SUCCESS CENTER
---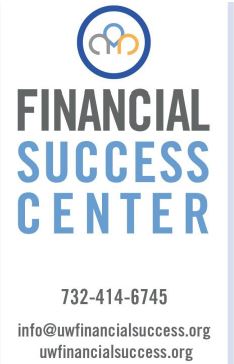 LinkedIn for Beginners/Intermediates
Explore the many things that can enhance your job search by having a presence on LinkedIn
Tuesday October 16, 2018 10:00am-12:30pm
Presented by: Monmouth County Workforce Development Board Contact: Christine Dykeman: 732-683-8850 ext. 2525; Christine.dykeman@dol.nj.gov
Managing Financial Stress
Learn how to manage difficult financial situations without letting them
consume you.
Wednesday October 24, 2018 2:00pm-3:00pm
Presented by: Navicore Solutions
Contact: Kim Cole @ 1-800-772-4557 ext. 80455;
Networking Group Meeting
Are you frustrated with your job search? This is for you!
Tuesday October 30, 2018 10:00am-11:30am
Presented by: Monmouth County Workforce Development Board
Contact: Christine Dykeman: 732-683-8850 ext. 2525;
All workshops are free. Please note, once you register you can consider yourself confirmed for the workshop, no other correspondence will occur.
For upcoming news and events, LIKE us on Facebook.
October Events
Now through November 4, 2018 | LEGO
October 1- Nov. 4 - Enter the All Star Zone! Build your battle fighter and load it into the launcher...
October Events
Now through October 31, 2018 | Meridian Community Resource Center
• Monday, October 1, 2018 Stop Smoking with Hypnosis | 7:00 – 8:00 p.m . Group sessi...