Field of Tulips - an Urban Flower Experience
March 29, 2019 through March 31, 2019
|
Lower Level, Nordstrom/JCPenney Court
---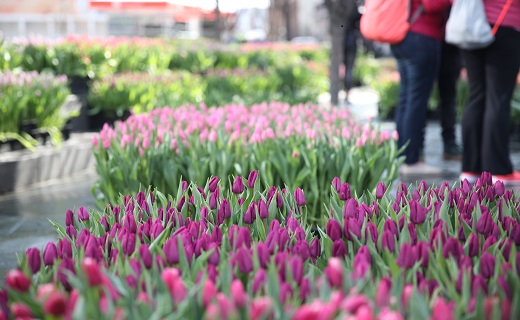 Come pick what makes you happy!
Bloomia & Nomads Agency present Field of Tulips. This indoor picking garden allows guests to wander through the garden, pick and purchase their perfect Bloomia tulips for themselves or someone they love with a portion of the proceeds benefitting CFC Loud N Clear Foundation.
For more information on Field of Tulips: CLICK HERE
For more information on CFC Loud N Clear go to: www.healingus.org
Easter Bunny Photos
March 29, 2019 through April 21, 2019
The eggs are in the basket and the chocolates are wrapped, now it's time for your bunny snap! Round ...
Kids Club
April 6, 2019 9:00 AM - 10:30 AM
Join us for family fun at Kids Club at 9 AM on the first Saturday of each month, in the Food Court. ...