---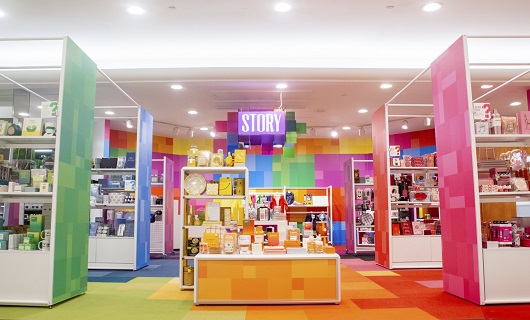 STORY at Macy's, a store to explore that changes every few months to bring to life a new
theme every two months. STORY brings to life different themes through merchandise and a wide
range of community-driven events.
The ever-changing retail concept debuts with its first theme Color STORY – featuring over 400
giftable items from candles to chocolate to journals and whimsical socks. And did we mention
they feature small businesses – 70 of them in fact! Color STORY will be open through
Jun 26th ... and then a new chapter begins.
For events and more information on STORY go to: https://mcys.co/2DcwMs9
National Ear Piercing Day
Now through May 19, 2019 | claire's
Thursday, May 16 through Sunday, May 19 Claire's is Celebrating National Ear Piercing Day. We are ce...
Military Appreciation Day
May 27, 2019 11:00 AM - 9:00 PM | Chick-fil-A
Receive one free Chick-fil-A® meal while supplies last. Must show valid Military ID. One meal pe...