Retail Curbside Pickup and Takeout Dining Available*
---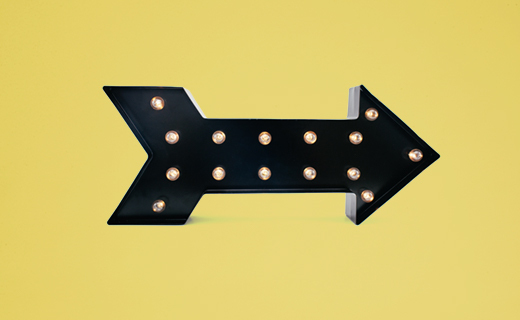 On May 18 and in accordance with the government ordinance, Freehold Raceway Mall retailers can choose to offer curbside pickup with current state guidelines.
Hours: Monday- Saturday 11:00 a.m. - 7:00 p.m. and Sunday 12:00 p.m. - 6:00 p.m*.
Curbside Pickup is available for select retailers and restaurants. Contact the store directly to find out specific hours, pickup location, merchandise availability, payment options and to place an order.
There are multiple locations at Freehold Raceway Mall for curbside pickup. Please contact the store directly to determine which location to utilize for your order.
Zone A - PF Chang's
Zone A - The Cheesecake Factory
Zone B - Between Chico's & Arhaus Furniture
Zones C & D - Lower Level Carousel Entrance (under Food Court)
Please note: retailers with exterior entrances may utilize those areas for pickup. Please contact specific store to confirm exact location.
Please remember to stay in your vehicle while you wait for your package. The common area of our shopping center remains closed at this time.
Easy Steps to Curbside Pickup*
1. Coordinate purchase details and Curbside Pickup time with participating merchant
2. Follow the signs to our predetermined Curbside Pickup location and park in one of the numbered spaces (if available)
3. Once you've arrived contact the retailer and give them your parking space number (or information on your vehicle if there are no numbered spaces).
4. Remain in your vehicle. An employee will bring your purchase to you and place it in your trunk.
5. Thank You for Curbside Shopping!
Contact the following retailers for hours, availability and curbside pickup information*:
Macy's: 732-683-1345 select option 9
Shop on Macys.com and select Freehold as your pickup location on the checkout screen
The pickup location is on at the South side Macy's store entrance adjacent to Sears.
Dick's Sporting Goods: 732-358-1400
Click Here to Shop
Pickup location is at the store entrance.
FinishLine: 732-298-9032
Five Below: 732-837-0083
Please call store to order for curbside Pickup
Pickup Zone C
LEGO: 732-577-1031
Call store to order
Park in Pickup Zone B
Mrs. Field's Cookies: 732-577-1470
Nordstrom: 732-308-1117
Click Here to shop for curbside pickup
Call for pickup location.
Pandora: 732-414-6888
Showcase: 201-618-9391
Order at: Usorder@shopatshowcase.com
We offer a wide variety of PPE items such as sanitizers, masks, etc
Snipes: 732-294-7980
Please call store to order
Contact the following restaurants for hours, availability, takeout information and menu*:
The Cheesecake Factory: 732-462-6544
Click Here to order
Please use Parking Zone A Cheesecake Factory
Chick-fil-A: 732-308-3402
Haagen Dazs: 908-300-1900
Please call to order
Park in Pickup Zone B
PF Chang's: 732-308-1840
Click Here to order
Please use Parking Zone A PF Chang's
Playa Bowls: 732-984-9743
Click Here to order (telephone orders not available)
Delivery available through Doordash and Ubereats
Please park in Zone D
Please check back for additional retailers/restaurants offering this service.
*Subject to change.