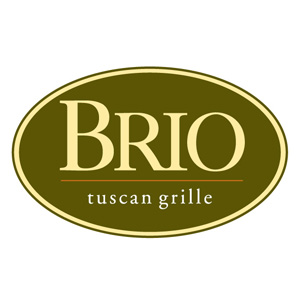 BRIO Tuscan Grille
The food is prepared using the finest and freshest ingredients, high- quality steaks, house-made pasta specialties and flatbreads prepared in an authentic Italian wood-burning oven.
Fish & Chips entrée every Friday
Valid from February 16, 2018 to March 30, 2018
In observance of Lent, BRIO Tuscan Grille will offer a Fish & Chips entrée every Friday during Lent for lunch only. Offer valid every Friday 2/16 through 3/30.
---
$5 Bloody Marys and Mimosas During Weekend Brunch
Valid from February 17, 2018 to March 25, 2018
BRIO Tuscan Grille is offering $5 Bloody Marys and Mimosas during brunch, available on Saturdays and Sundays until 3 p.m. through March 25.** Pair your Bloody Marys and Mimosas with BRIO's delicious brunch menu featuring the following entrées: Berries & Cream French Toast, Sicilian Omelette, Vegetable Omelette, Ham & Biscuit Benedict, Shrimp & Grits, and Scrambled Eggs & Bacon. **Offer valid 1/13 – 3/25 Saturdays and Sundays during brunch, where legally available. Not valid in DE, IL, NC, VA, MA & UT.
---