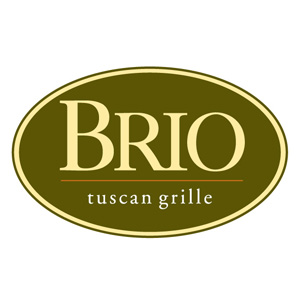 BRIO Tuscan Grille
The food is prepared using the finest and freshest ingredients, high- quality steaks, house-made pasta specialties and flatbreads prepared in an authentic Italian wood-burning oven.
See full property >
Watermelon-Inspired Seasonal Sips — available now through Aug. 27
Valid from August 3, 2017 to August 27, 2017
During Happy Hour, the following drinks are available for the special price of $5: • Tuesdays: Melon-Rita: Fresh watermelon, Jose Cuervo, fresh lime juice, salted rim ($8.50 at times other than Happy Hour) • Wednesdays: Melon-Kick Martini: Fresh watermelon, Bacardi Limon, apple juice, lime, jalapeño ($8.50 at times other than Happy Hour) • Thursdays: Melon-Berry Mojito: Fresh watermelon, strawberries, mint, Cruzan Strawberry Rum, fresh lime juice ($7.75 at times other than Happy Hour) Offer valid through 8/27. Dine-in only.
---
Two-Course Early Dinner Combo
Valid from August 8, 2017 to October 20, 2017
Monday-Friday 3–5:30 p.m., Dine-In Only. Available for a limited time at participating locations. Guests can pair an entrée with their choice of soup, side salad or dolchino. $12.95 Combo Entrée Options: • Margherita Flatbread • Mezza Lasagna Bolognese • Pasta Pesto $14.95 Combo Entrée Options: • Shrimp Mediterranean • Chicken Milanese • Pasta BRIO Salad Options: BRIO Chopped, Caesar or Wedge Soup Options: Soup of the Day, Lobster Bisque Dessert Options: Caramel Mascarpone, Crème Brulee, Seasonal Dolchino Reservations at BRIO can be made online by visiting www.BrioItalian.com .
---
20% Off All To-Go Orders
Valid from August 18, 2017 to August 30, 2017
BRIO Tuscan Grille is offering 20% off* all to-go orders, including lunch and dinner menu items, family bundles and catering pans! Apply discount TGO5003 at checkout or show at restaurant upon pickup. Offer valid through August 30, 2017. *Not valid with any other offers, rewards or discounts. Discount does not apply to third party services.
---