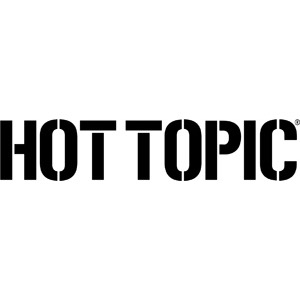 HOT TOPIC
Offering a hip array of teen accessories, shoes and apparel inspired by music.
Marvel The Punisher Spray Logo T-Shirt
Valid from June 19, 2018 to June 26, 2018
Black T-shirt from Marvel's no-holds-barred antihero Frank Castle, also known as the Punisher, with a large spray paint style skull logo design featured on the front. Stop by and shop.
---
Tripp Yellow Plaid Skirt
Valid from June 21, 2018 to June 28, 2018
Wear a boring skirt? As if! Look sweetly edgy in a simply perfect yellow Tripp skirt. Whether you're going to a concert or the mall, adding knee-high socks and a pair of great boots takes this pleated plaid skirt anywhere you go. Back zipper closure. Stop by and shop.
---
Disney Minnie Mouse Red Skater Skirt
Valid from June 24, 2018 to July 1, 2018
Cosplay as the prettiest mouse there ever was in this adorable skater skirt from Disney! The red elastic waistband skirt has a white polka dot and Minnie Mouse head silhouette print. Wear it with a black tee and black tights for a super simple bound. Stop by and shop.
---