Art Outside The Box Mural Project
Ongoing
|

Upper Level, North Wing
---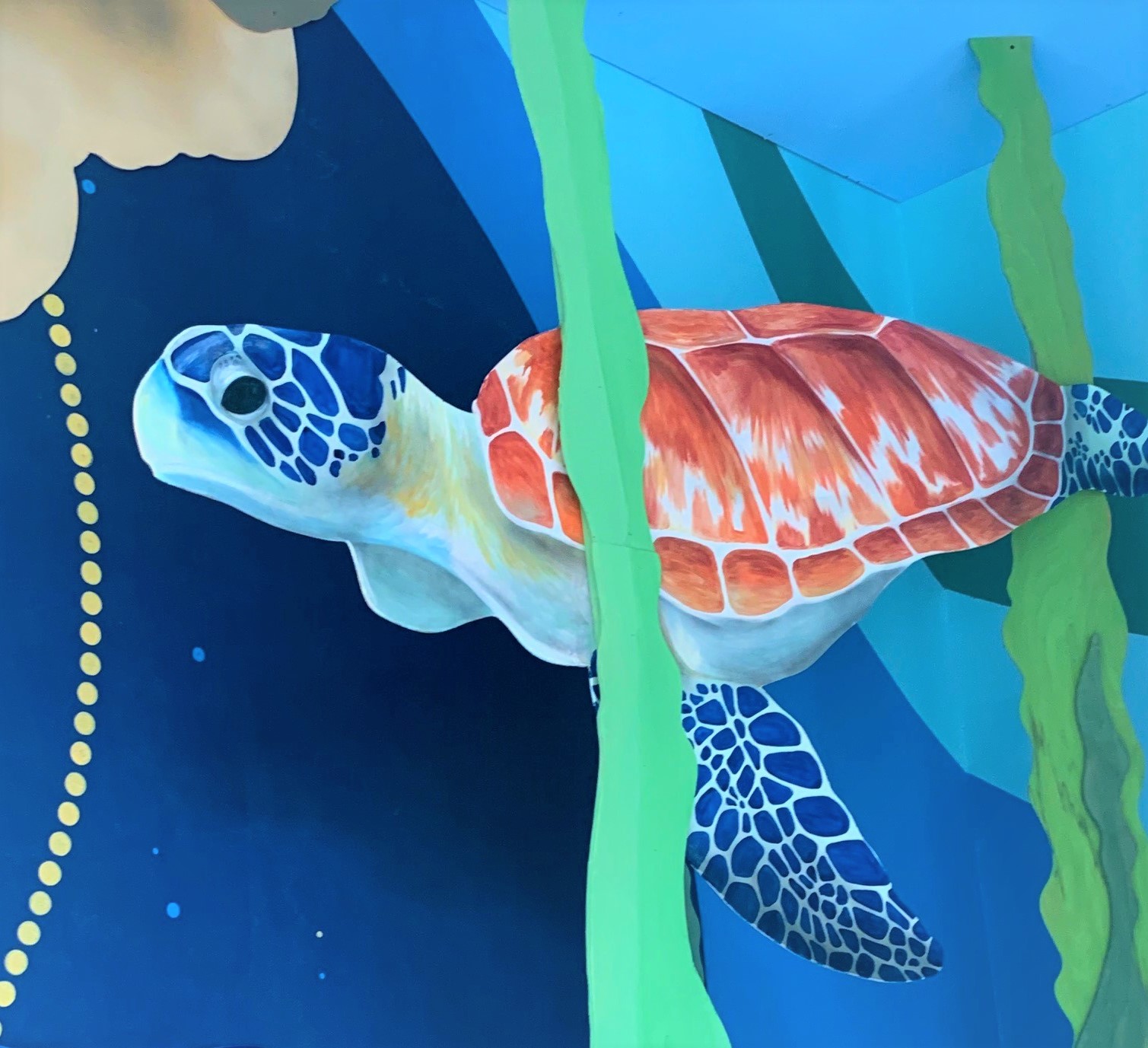 Freehold Raceway Mall is proud to present our new Art Installation in the North Wing of the Mall.
Art Outside The Box
An artistic impression of our world and universe using re-purposed cardboard. Discover how these every day items are transformed to create an interactive and immersive experience. Art and Environmental related programming for all ages will scheduled throughout the year.
Meet the Artists

Porkchop is a multi-disciplinary artist from New Jersey. He has an MFA in Scupture from VCU and a BA from University of the Arts in Philadelphia. Porkchop has established a great presence through his magnificently scaled murals, including the extensively documented scenes he composed along the Asbury Park Boardwalk. In conversation with the sea narrative is a prevalent theme in his work. Porkchop's mixed media paintings and sculptures combine vintage images with darker scenarios and twisted iconography. He creates these situations by combining paint, illustration and text.
Bradley Hoffer is a multidisciplinary artist born and currently living in New Jersey. His work offers strong and clean images that are based on line and color. The final paintings are actualized and considered to be larger completed drawings. Bradley's line creates the image, which is unusual, as it is usually the image which informs the line. This process allows for diverse characteristics of line, form and image. Some objects flow and curlicue, while others have a harder, straightedge quality. Both bold and muted colors are used to maximize their impact. With carefully selected fabrics, both vintage and contemporary fabrics are either used as a complete background for the image or cleverly employed in carefully chosen portions of each piece.
Events:
April 18 - 24: SustainARTbility Mural Project
Local high school students from Brick, NJ will be painting their sustainability-focused murals on 6, 5' x 5' wooden canvasses. The murals will be exhibited on mall through June, 2022.
Summer of Fun Concert Series
July 11, 2023 6:30 PM - 8:00 PM
Summer of Fun Concert Series at Freehold Raceway Mall! Tuesday nights from July 11 through August ...
Open Interviews at Lids - Now Hiring!
June 7, 2023 | Lids
Open interviews at Lids June 7, 4PM-7PM 40% discount Monthly bonus opportunity Text 'APPLY' to 320...